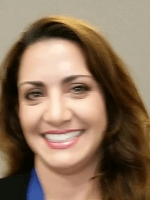 Gina Maresca
Customer Service Representative/Agent
gina@isu-cpi.com
Gina has been a Licensed Personal Lines Specialist for over 27 years and joined the agency in 2002. She works directly with over 20 different companies in the insurance industry specializing in automobile, homeowners, fire, personal watercraft, umbrella and motorcycle insurance. She also services existing accounts which include any underwriting, policy changes, and assisting with claims. Gina has received positive recognition from new and existing clients for her personal and friendly customer service; she treats each client with genuine care.
She enjoys watching her daughter play soccer and never misses a game.
Office Locations:
Call or visit the nearest Corona Insurance Agency, Inc. location.
Corona Office:
Phone Number: (951) 256-3527
2275 S Main Street, Suite 101C 101C
Corona, CA 92882
Office Hours:
Monday: 8:00 AM – 5:00 PM
Tuesday: 8:00 AM – 5:00 PM
Wednesday: 8:00 AM – 5:00 PM
Thursday: 8:00 AM – 5:00 PM
Friday: 8:00 AM – 5:00 PM
Palm Desert Office:
Phone Number: (760) 773-3900
Fax Number: (760) 773-5467
72-960 Fred Waring Dr. Suite 4
Palm Desert, CA 92260
Office Hours:
Monday: 8:00 AM – 5:00 PM
Tuesday: 8:00 AM – 5:00 PM
Wednesday: 8:00 AM – 5:00 PM
Thursday: 8:00 AM – 5:00 PM
Friday: 8:00 AM – 5:00 PM