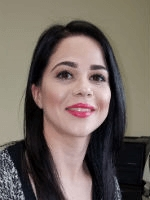 Nora Padilla
Nora Padilla
nora@isu-cpi.com
Nora has 10 years of experience in the insurance industry and specializes in providing outstanding customer service to her commercial clients. She is well-versed in helping clients find insurance solutions and always takes initiative.
In her spare time, Nora likes to hit the gym, and spend time with her husband and son.
Office Locations
Call or visit the nearest Corona Insurance Agency, Inc. location.
Corona Office:
Phone Number: (951) 256-3527
2275 S Main Street, Suite 101C 101C
Corona, CA 92882
Office Hours:
Monday: 8:00 AM – 5:00 PM
Tuesday: 8:00 AM – 5:00 PM
Wednesday: 8:00 AM – 5:00 PM
Thursday: 8:00 AM – 5:00 PM
Friday: 8:00 AM – 5:00 PM
Palm Desert Office:
Phone Number: (760) 773-3900
Fax Number: (760) 773-5467
72-960 Fred Waring Dr. Suite 4
Palm Desert, CA 92260
Office Hours:
Monday: 8:00 AM – 5:00 PM
Tuesday: 8:00 AM – 5:00 PM
Wednesday: 8:00 AM – 5:00 PM
Thursday: 8:00 AM – 5:00 PM
Friday: 8:00 AM – 5:00 PM