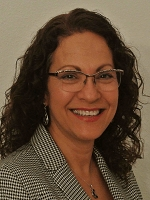 Maria Holdsworth
Customer Service Representative/Agent
maria@isu-cpi.com
Maria joined the agency in 2010 and brings over 25 years experience. She has held commercial and personal lines positions over the years. She is our personal lines specialist in Palm Desert, CA.
Maria enjoys cooking and attending jazz concerts. She has two grown daughters and two granddaughters whom she enjoys taking to the movies.
Office Locations
Call or visit the nearest Corona Insurance Agency, Inc. location.
Corona Office:
Phone Number: (951) 256-3527
2275 S Main Street, Suite 101C 101C
Corona, CA 92882
Office Hours:
Monday: 8:00 AM – 5:00 PM
Tuesday: 8:00 AM – 5:00 PM
Wednesday: 8:00 AM – 5:00 PM
Thursday: 8:00 AM – 5:00 PM
Friday: 8:00 AM – 5:00 PM
Palm Desert Office:
Phone Number: (760) 773-3900
Fax Number: (760) 773-5467
72-960 Fred Waring Dr. Suite 4
Palm Desert, CA 92260
Office Hours:
Monday: 8:00 AM – 5:00 PM
Tuesday: 8:00 AM – 5:00 PM
Wednesday: 8:00 AM – 5:00 PM
Thursday: 8:00 AM – 5:00 PM
Friday: 8:00 AM – 5:00 PM