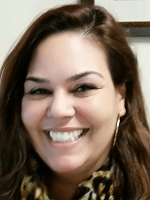 Lina Munera
Customer Service Representative/Agent
lina@isu-cpi.com
Lina has been with the agency since 1999, first as a Licensed Personal Lines Specialist and a Commercial Insurance Customer Service Representative. She has over 15years of Insurance experience.
Lina is a dedicated insurance professional and has a mission is to render superior customer care service that exceeds expectations by adding a personal touch to the insurance process while showing an optimistic attitude toward achieving client coverage goals. With strong beliefs and high standards, she puts the clients best interests first at all times.
Lina is married and the proud mother to two children.
Office Locations
Call or visit the nearest Corona Insurance Agency, Inc. location.
Corona Office:
Phone Number: (951) 256-3527
2275 S Main Street, Suite 101C 101C
Corona, CA 92882
Office Hours:
Monday: 8:00 AM – 5:00 PM
Tuesday: 8:00 AM – 5:00 PM
Wednesday: 8:00 AM – 5:00 PM
Thursday: 8:00 AM – 5:00 PM
Friday: 8:00 AM – 5:00 PM
Palm Desert Office:
Phone Number: (760) 773-3900
Fax Number: (760) 773-5467
72-960 Fred Waring Dr. Suite 4
Palm Desert, CA 92260
Office Hours:
Monday: 8:00 AM – 5:00 PM
Tuesday: 8:00 AM – 5:00 PM
Wednesday: 8:00 AM – 5:00 PM
Thursday: 8:00 AM – 5:00 PM
Friday: 8:00 AM – 5:00 PM